Shopping Advertising
Google Shopping Ads or Product Listing Ads (PLAs) continue to increase in both popularity and importance. In Q1 of 2016, Google Shopping Ads accounted for 43 percent of all Google ad clicks and 70 percent of non-brand clicks.
Based on these metrics, it's evident Shopping is now more important than ever to the overall success of a PPC account. It's just as important to make sure you are working with experts in the field to maximize your shopping potential.
Our team is Google Shopping certified, and we work with a variety of clients and Google Shopping feeds on a daily basis, both big and small. We have experience in managing multiple feeds and using shopping feed aggregators to effectively streamline the process, allowing us more opportunities to optimize your products within Google and pull in more sales for your business.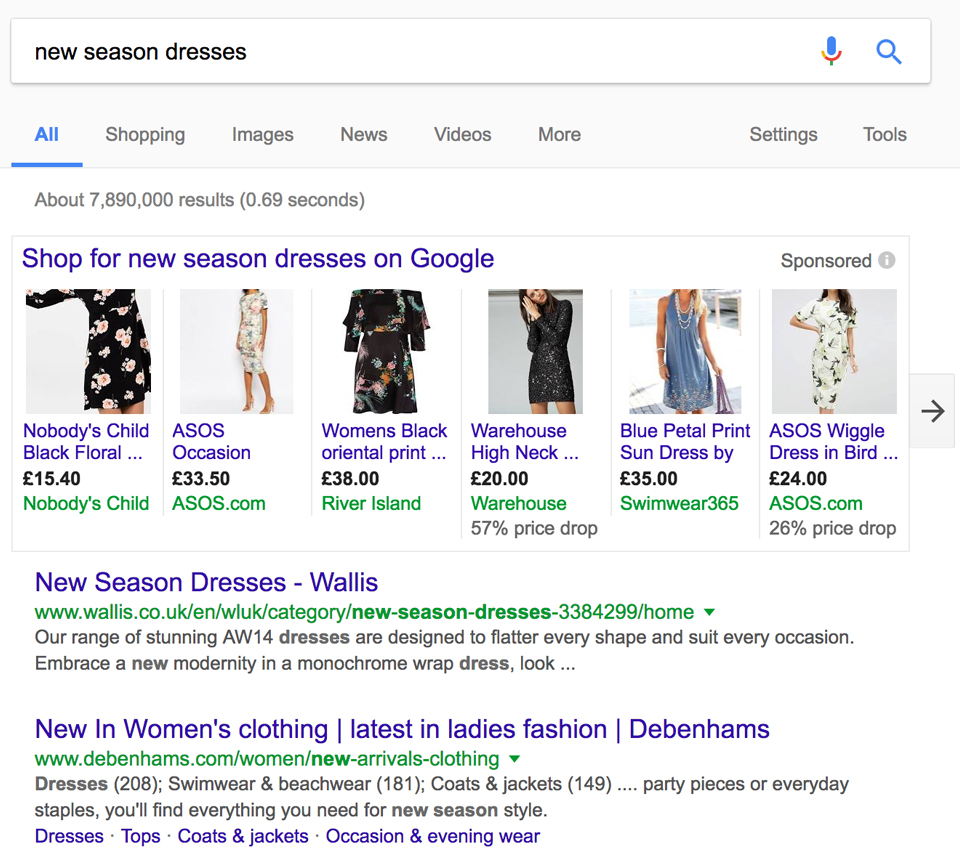 Free Consultation & Audit