Search Ads
Paid Search is the cornerstone of PPC advertising. Search allows your potential customers to find what they want, when they want it. Through Paid Search, you have the opportunity to show your ads on top of and alongside search results at all the major search engines. With proper keywords, ads and targeting you can connect your business with the world.
Paid search is a powerful and complex advertising option, and a must for many businesses. For some, it's all that is needed, and for others it's only a part of their overall PPC strategy. Done right it can bring sales to a level never thought possible. To find out if paid search is right for you, we recommend reaching out to our team to talk about the specifics of your business.
Paid Search is where PPC all started, and PPC is all we do. We have the best team in the industry and look forward to working with you. If you are a current PPC veteran, or you are considering Paid Search for the first time, please reach out and talk with our team. Proper management is the difference between success and failure.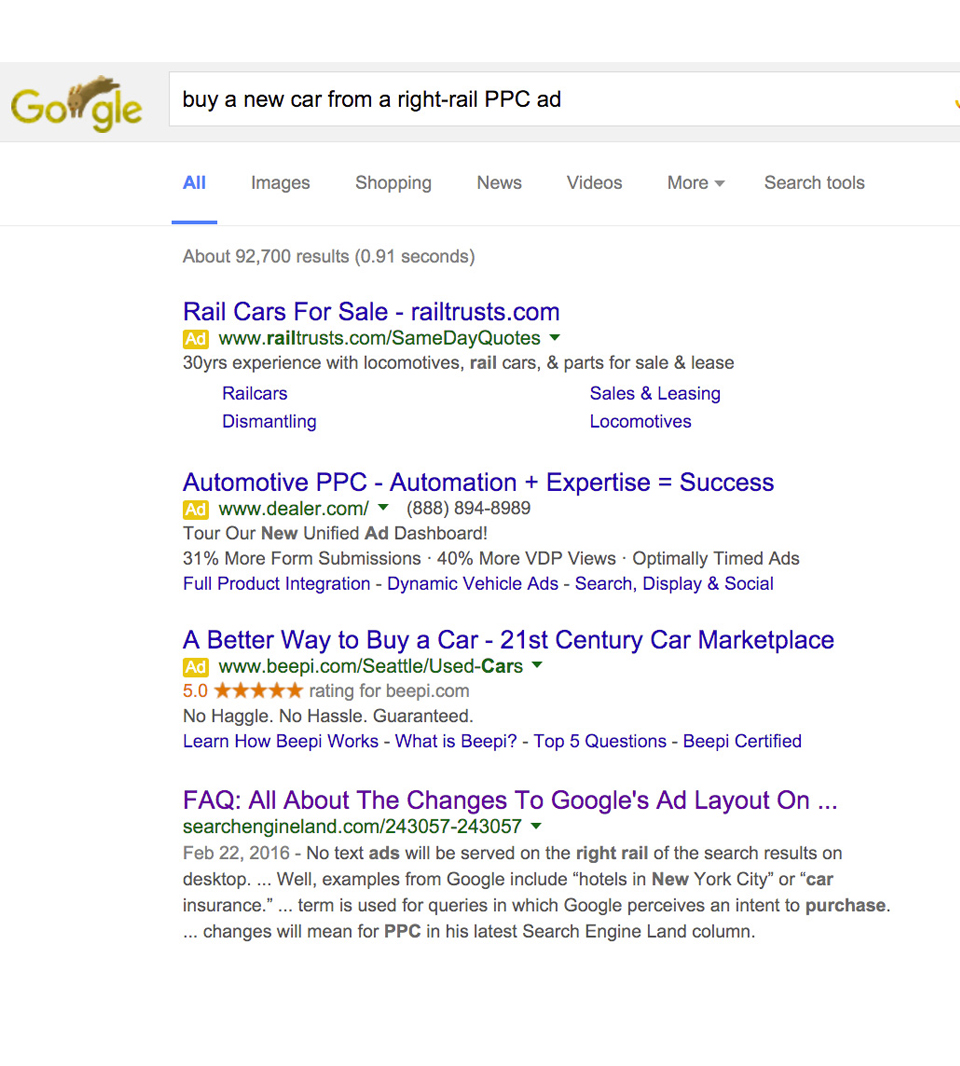 Free Consultation & Audit